Welcome SLM Myanmar Website
SLM Myanmar Website is developed by "Sustainable cropland and forest management in priority agro-ecosystems of Myanmar" project which supports national efforts in dismantling the existing barriers that prevent broadly applying and upscaling best practices for Sustainable Forest Management (SFM), Climate Smart Agriculture (CSA) and Sustainable Land Management (SLM).
About SLM Project
Contact SLM Project
Rapid assessment on impact of COVID-19 on rural farmers
The total of 171 respondents from 82 communities were involved. Smallholders rural farmers from Mindat and Kanpetlet (Hilly Region), Nyaung-U and Kyaukpadaung (Central Dry Zone), and Labutta (Delta/Coastal Region). The data collection is started from 11 to 22 May by telephone interview (2 participants/village)
Read more
Download report
Latest Events
22 January
National Workshop on Innovative Pathways to Climate Resilient Livelihoods
15 October
Virtual Community Forestry Documents Collection Training (5 days)
02 October
Eighth PSC Meeting
30 July
Providing teaching supplies and hardware equipment to the Forestry Department
11 February
Technical meeting to finalize the results of workshop in Pyin Oo Lwin
31 January
Workshop on new Ecosystem Based District Forest Management Plan for three agroecological zones and districts in Myanmar
18 January
Workshop on review and upgrade of the curriculum of regular 2-year certificate training program of Myanmar Forest School
13 December
Seventh PSC Meeting
22 October
Training of Trainer on Climate Smart Agriculture in CARTC
29 August
Workshop on Green Ecology in Myanmar
26 June
Workshop on Development of Township Agriculture Extension Service Plan For Pilot Townships
12 June
Sixth PSC Meeting
05 June
TOT on CSA and FFS in Labutta 2019
01 April
TNA Validation Workshop
26 March
TOT on CSA and FFS in Nyaung U 2019
13 March
TOT on CSA and FFS in Mindat 2019
08 March
Fifth PSC Meeting
16 October
Training for the Ex-ACT Carbon Tool
14 September
Workshop on Promoting Climate Smart Agriculture in Myanmar
29 August
Fourth PSC Meeting
17 August
Climate Smart Agriculture (CSA) Centre launching ceremony
24 July
Stakeholders validation workshop for Climat Smart Agriculture (CSA) training materials development
04 June
Descriptive document and Script writing training
29 May
TOT on CSA and FFS in Labutta
22 May
TOT on CSA and FFS in Nyaung U 2018
14 May
Pre-Consultation Workshop for Draft Forest Rules (CSO led)
09 April
TOT on CSA and FFS in Mindat
18 March
The Legal Awareness and Capacity Building Workshop
13 March
FFS Curriculum Validation Workshop
27 February
Farmer Field Day Events in Dry Zone
30 January
Third PSC Meeting
23 November
National Inception workshop for curriculum development at Myanmar Forestry School and Central Forestry Development and Training Centres in support of building capacity for Sustainable Forest Management
26 October
Challenges and opportunities for an enabling legal and institutional framework for sustainable land management, sustainable forest management and climate-smart agriculture in Myanmar
25 September
TOT on CSA and FFS in Nyaung U
07 August
Knowledge Management Training
13 July
Second PSC Meeting
20 June
Validation Workshop for Revised Work Plan of "Sustainable Cropland and Forest Management in Priority Agro-ecosystems of Myanmar" Project
26 March
Community Stakeholder Consultation
15 December
Inception Workshop
06 October
First PSC Meeting
Short animation: "To conserve the natural resource; let's adopt the agroforestry both"
CSA and SFM Documents
The SLM-GEF Programme developed many different CSA and SFM books. Including Three modules of FFS Curricula and FFS Handbooks representing three Agro-ecological Zones,Four modules of CSA Curricula (Degree level, Diploma level, One-month and One-week courses), a CSA Handbook and others.
Dialog (Q&A)
The SLM-GEF Programme organizes the dialogs section. All practitioners are welcome to join online discussions looking at sustainable forest management and climate smart agriculture from different perspectives.
Contact
Building no. 39, Forest Department
Ministry of Natural Resources and Environmental Conservation
Nay Pyi Taw, Myanmar
Phone: 09 423334625
Email: slmmyanmarinfo@gmail.com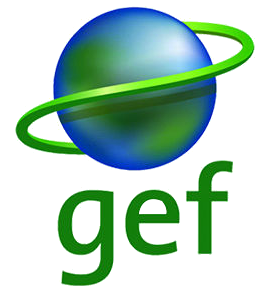 Global Environment Facility
FAO Project code: GCP/MYA/017/GFF
From: 01/07/2016
To: 30/06/2021 (no cost extension scheduled)

Geographic Area: Myanmar
Related Links